Can I Carry a Gun in My Car in Georgia?
Speak with a trusted Superior Court Lawyer in Georgia.
Georgia car gun laws regulate the use, ownership, and carrying of firearms and ammunition in the state of Georgia in the United States.
Defense lawyer Philip Kim has committed his career to standing up for the accused, and protecting the rights and reputations of his valued clients. If you face criminal charges in Georgia, we can provide you with the skilled, effective defense representation you need.
Published on July 07, 2022.

Carrying a Gun in Your Car in Georgia
Individuals have the right to own ammunition and firearms under the second amendment. However, there are various restrictions surrounding the legal right to carry a weapon. People often wonder whether they can carry a firearm in their car.
Many people find it necessary to have a gun with them at all times for several reasons. For instance, personal protection, self-defense, or sport. You can transport a firearm in a motor vehicle if you have valid weapons carry license.
If you have been charged with carrying a weapon without valid weapons carry license in Georgia, the offense is a misdemeanor that can lead to jail time. Book a free consultation with criminal lawyers in Georgia to establish an excellent attorney-client relationship and get a chance to clear your name.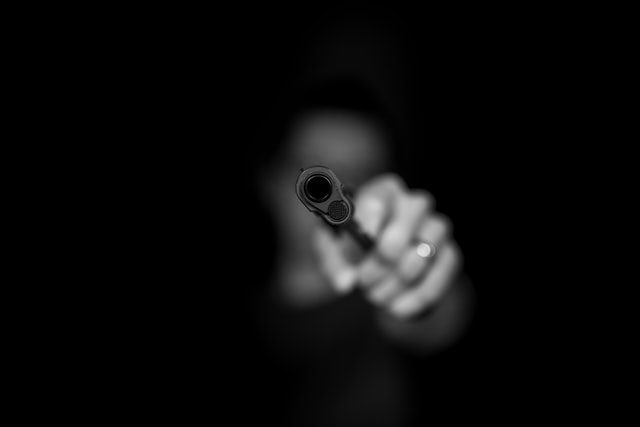 Is It Illegal To Have a Gun in Your Car?
Without a valid weapons carry license, carrying a gun in your car is illegal. Individuals with Georgia weapons carry licenses may possess or carry handguns or long guns in private vehicles.
If a weapon or long gun is discovered on private property, including a car, the owner, renter, licensee, contractor, or anyone else in legal control of the property is entitled to kick the individual out.
Therefore, if you are a passenger in another person's motor vehicle, you need their explicit consent to carry a firearm in their car. You need to notify the owner and get their consent before carrying a firearm, even if you do not intend to use it.
However, the privileges above do not apply to individuals prohibited by law from possessing or carrying firearms.
An experienced Gwinnett DUI lawyer can help you if you are arrested while driving under the influence with your firearm on board. Such a case can lead to harsh penalties or give you a criminal record.
2022 Georgia Gun Laws: What You Need to Know
If you are unfamiliar with Georgia firearms laws, you may be charged with a criminal offense. Below are the laws on guns in vehicles in Georgia:
In Georgia, employers may not determine employment based on agreements prohibiting employees from accessing a parking area with firearms or weapons in their private vehicles. There are no violations if the employee is lawfully carrying a weapon concealed in the motor vehicle.

Georgia gun laws allow those with a legal carry permit to bring their firearms to places where other states do not allow it. For instance, in Georgia, you can carry a firearm to the bar, but it is illegal to use your firearm when intoxicated.

In Georgia, you can legally possess a handgun if you are at least 18 years old. There is no age limit for possessing a shotgun or rifle.

A new Georgia law allows "lawful weapons carriers" to carry handguns openly or concealed in public places without requiring a license or background check. This law does not apply if you are a convicted felon or mentally ill.

A person who is legally permitted to possess a firearm may carry one on their property, home, motor vehicle, or place of business without a valid weapons carry license.

Anyone permitted by law to possess a firearm may carry a handgun, provided it is enclosed and unloaded. If the gun is loaded, Georgia law requires that you carry it openly.

In federal law, guns are banned from being owned by drug users, individuals convicted of committing domestic violence, or those against whom domestic violence restraining orders have been filed.

Individuals with valid hunting or fishing licenses can carry a handgun, rifle, or shotgun for this purpose. If you are hunting legally, fishing, or sport shooting with the permission of private property owners, you can use your gun on their grounds.
 Contact an experienced criminal lawyer if you have questions about any Georgia gun laws.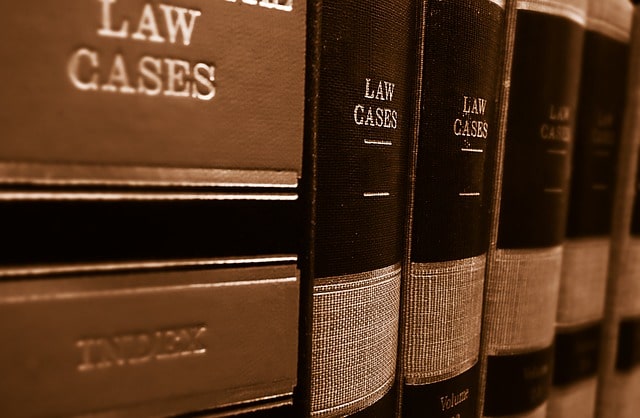 Gun Laws in Georgia for Vehicles
Georgia law allows individuals who are not prohibited by law from possessing firearms to have or carry a firearm in their personal motor vehicle. Your personal car is considered an extension of your home.
Licensed weapon carriers can possess a firearm or weapon in a motor vehicle parked in a parking area of firearm-free areas—for example, government buildings, courthouses, places of worship, and schools. You can have your firearm so long as it is locked in the glove compartment of the vehicle, in a closed container, or locked firearms rack on the car.
The legislature has introduced a bill to allow people to carry firearms anywhere in the car, but it is not yet a law.
Georgia Gun Laws About Traveling
Georgia law prohibits anyone without weapons carry license from boarding or attempting to board an aircraft, bus, or rail vehicle with firearms.
Firearm and ammunition owners are protected by federal law when traveling between states where firearms can be lawfully carried and where they can only be carried while unloaded and locked in the trunk. If you plan on traveling to another state, make sure you know the laws of the states you are traveling to in order to get protection.
Frequently Asked Questions
Can You Carry a Gun in Car Without Permit?
You can carry a gun in your car without a permit if you follow these guidelines:
Your firearm must be in the glove compartment, console, or a compartment in the vehicle

If you choose to enclose it, it should be fully enclosed and hidden from sight

If the police stop you, disclose that you have a gun
Can I keep a Loaded Gun in My Car in GA?
According to Georgia liberal firearm transportation laws, you can carry your weapon in your car when loaded if you have weapons carry permit.
Contact a Superior Court Lawyer immediately to defend your legal rights if you have been charged with violating Georgia gun laws. Don't wait! take immediate action to protect your rights.