Gwinnett County DUI Lawyer
Speak with a trusted DUI Lawyer in Gwinnett County.
A Gwinnett County DUI Lawyer can be the key to maintaining your driver's license and your freedom if you are charged with a DUI in Gwinnett County, Georgia. In our complete guide to Gwinnett County DUIs, learn how a reputable DUI attorney can help if you are facing this tough situation.
Author: Philip Kim, Founder, Philip Kim Law, P.C.

Defense lawyer Philip Kim has committed his career to standing up for the accused, and protecting the rights and reputations of his valued clients. If you face criminal charges in Georgia, we can provide you with the skilled, effective defense representation you need.
Published on August 28, 2019, last updated on September 27, 2019.

Gwinnett County DUI Lawyer
An arrest for driving under the impact (DUI) can be a demanding circumstance. Although the individual charged with a DUI retains the right to represent their best interest in court, it is vital to hire a Gwinnett County DUI lawyer as soon as possible. He or she can offer the legal counsel and provide their experience in managing DUI cases required to minimize potential fees and legal penalties. 
Read on to learn more about how a Gwinnett County DUI lawyer like those at Philip Kim Law can help you if you are facing DUI charges in Gwinnett County, Georgia.
DUI Lawyer Gwinnett County
One of the most valuable attributes that a skillful Gwinnett County DUI lawyer has to offer is peace of mind to the accused. This is due to the fact that the attorney has a detailed understanding of the criminal justice system and can manage every step of the legal procedures. An experienced lawyer concentrating on DUI charges can figure out the weak points and strengths of the case and determine the very best approaches to gaining ground in a defense.
The lawyer must start examining every element of the case as rapidly as possible. This is essential due to the fact that witnesses will need to be talked to, proof collected, and an investigative team put together to begin constructing a DUI defense. Beginning this process immediately after an arrest will ensure the best possible outcome so you can secure your freedom and your future.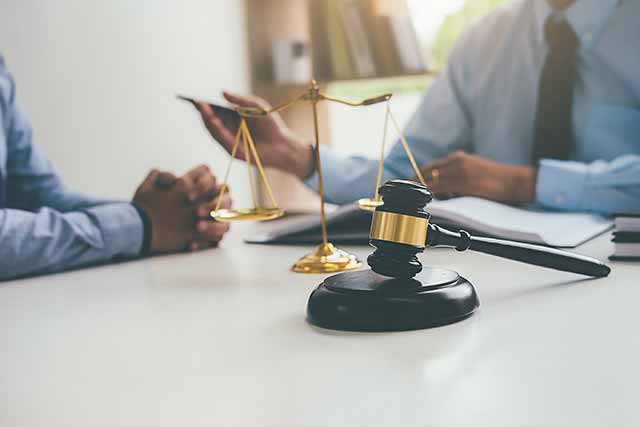 DUI Lawyers in Lawrenceville GA
In Georgia, a first time DUI charge is a misdemeanor. The judge can sentence you to spend up to 12 months in the county jail or on probation in addition to a hefty fine, and the offense will stay on your criminal record for several years. This is why if you have been accused of driving under the influence, it is necessary to work with a skilled Gwinnett County DUI lawyer that has an extensive understanding of intoxicated driving laws in Georgia. 
Research suggests that people who hire a DUI lawyer immediately after an arrest typically accomplish a more effective result. This is due to the fact that the lawyer has extensive experience in negotiating with the prosecutor. If the breath test reveals to be 0.09, and the field sobriety test is inconclusive, the district attorney may be encouraged to decrease the charge of a basic DUI to a lower offense, potentially negligent driving. This might produce an effective result since it would carry a sentence that is far less extreme than a DUI charge, resulting in less severe legal penalties.
Through comprehensive legal representation, a skilled DUI lawyer offers a range of defense options. Contact Philip Kim Law today for effective representation.
Expert Counsel for DUI in Lawrenceville GA 
Gwinnett County DUI Court
If you have been charged with a DUI in Gwinnett County, you will likely have to attend Gwinnett County DUI Court, a three-phase intervention program that lasts a minimum of 12 months.
Each phase of the program encompasses educational and vocational components along with substance abuse treatment, all with Judicial oversight, providing intervention and serving as an alternative to incarceration. The goal of the Court is to provide participants with a solid foundation to build upon to become a more productive member of the community.
The DUI Court Judge makes all decisions regarding program participation with input from the DUI Court Team, which consists of the following members in addition to the Judge: 
Defense Attorney 

Solicitor 

DUI Court Coordinator & Case Manager

Surveillance Officer

Treatment Provider

Probation Services
Gwinnett County DUI Arrests
Before attending DUI Court, if police determine that they have reason to arrest you for driving under the influence, you'll likely be arrested. Upon arrest, they will likely take your driver's license and provide a temporary paper driving permit.
Gwinnett DUI Lawyer
If you have been arrested for your first DUI offense, you will likely be released within a few hours and have a court date set. These first few hours and days are vital to the success of your case, and you should begin a plan to defend yourself by immediately reaching out to a Gwinnett County DUI lawyer like those at Philip Kim Law. 
Get Gwinnett County DUI Court Assistance Today
How is the DDS Gwinnett Involved in DUIs?
If you have been charged with a DUI, you may need to attend a DUI school, formally called the DUI, Alcohol or Drug Use Risk Reduction Program. Under State of Georgia law, "The DUI, Alcohol or Drug Use Risk Reduction Program shall be administered by the Regulatory Compliance Division of the Department of Driver Services, and such additional staff as the Commissioner deems necessary". 
Gwinnett County DDS
The Department of Driver Services (DDS) regulates the DUI, Alcohol or Drug Use Risk Reduction Program (RRP), also known as DUI schools. The DUI school is an intervention program legally required for people convicted of a DUI. 
Although the threat of having to attend DUI school may not sound too bad, there are many reasons to hire a Gwinnett County DUI lawyer to help fight your DUI charges. Regardless of whether you attend a rehabilitation or risk reduction program, a DUI conviction will stay on your criminal record for up to 10 years, possibly impacting your ability to obtain a job, find a place to live or attend an educational institution. You will also likely lose your driving privileges until you successfully complete a DUI education course, which can significantly impact your personal freedom. 
Whether this or your first or third DUI charge, the attorneys at Philip Kim Law have the experience and knowledge to represent you in court and fight for your rights. They know the players and the processes at Gwinnett County Courts, so you won't go through your DUI fight alone. 
A Trusted DUI Lawyer in Gwinnett County
Gwinnett County DUI School
A legal benefit of DUI school is that it can help you regain full driving privileges. Under Georgia Law, drivers charged with DUI must attend a Risk Reduction Program to be eligible for driver's license reinstatement.
DUI Schools in Lawrenceville GA
The DUI, Alcohol or Drug Use Risk Reduction program consists of two components: an intervention component and an assessment component, both of which must be completed successfully for the offender to obtain a certificate of completion.
The total cost of the course is $355.00 and is set by law. This includes the Assessment Component ($100.00), the Intervention Component ($235.00), and a workbook ($20.00).
DUI School Lawrenceville
The type of course you attend may vary based on the number of DUI offenses, suggests Gwinnett County DUI lawyer Philip Kim. 
Most first-time offenders in Georgia will need to take a standard 20-hour DUI education class, while most second-time offenders in addition to first-time offenders with aggravating circumstances may need to complete a level 2 DUI education class. Those who have been classified as habitual offenders may need to complete a level 3 DUI education class.
If you are looking for a DUI school in Lawrenceville or elsewhere in Gwinnett County, you can view a list of certified DUI schools here and sort by city or county.
Contact a Gwinnett County DUI Attorney
Gwinnett County Drivers License Suspension
According to the Georgia Department of Driver Services, "The State of Georgia considers dangerous, negligent or incompetent drivers to be a menace to the safety of the general public. Driving is a privilege – if you abuse it you may lose it!" 
In Georgia, including Gwinnett County, a law enforcement officer can petition the Department of Driver Services to suspend your driver's license if he or she places you under arrest for DUI, reads the Georgia implied consent notice, and you either refuse to submit to the requested sample of your blood, breath, or urine, say nothing, or present a sample that is positive for alcohol at a level over .08, or shows the presence of DUI drugs. He or she must then issue a DS-1205 form to you, which will state the reason for the license suspension and inform you of your legal right to appeal the suspension. 
This form also serves as a 45-day temporary driving permit. Within those 45 days, you will have two options to proceed: request a hearing or apply for an ignition interlock device limited permit through the Department of Driver Services. If you do nothing, your Georgia driver's license will be suspended at the end of the 45-day period. When your driver's license is suspended, your driving privilege is temporarily withheld for a specific period of time. 
DUI Attorney Gwinnett County
Choosing which route to take is not a light decision, and you need effective legal counsel to ensure that you make the right decision for your specific case. 
Whether you choose to go the route of a traditional hearing or the newer ignition interlock option, know that the criminal defense attorneys at Philip Kim Law are here for you every step of the way. We will fight to get your license reinstated so you can get your life back on track. Contact us today for a free consultation.
Help with License Suspension in Gwinnett County
First Move = Talk To A Defense Lawyer
260 Constitution Blvd. Lawrenceville, GA 30046