Violent Crimes Lawyer in Lawrenceville, Georgia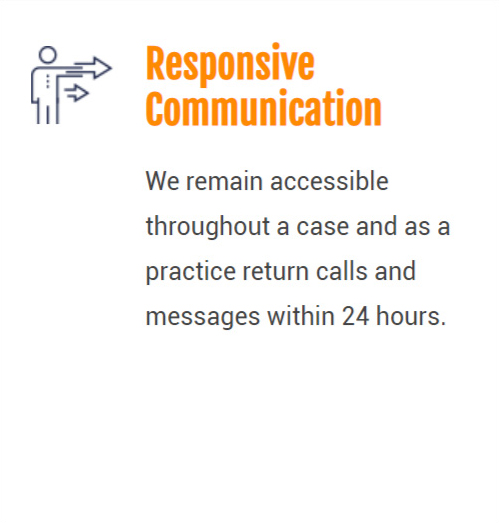 What Does a Violent Crimes Attorney Do?
If you have been accused of committing a violent crime, it may seem like it's you against the world. The accused is rarely given the benefit of the doubt. Remember, however, you are innocent until proven guilty in the eyes of the law. A skilled defense lawyer can protect your rights and make the prosecution's job difficult.
Generally, a crime is any conduct that is punishable by federal or state laws, and can involve either acts or omissions. Violent crimes involve the use or threat of force against a victim. Violent crimes are generally considered the most severe crimes and harsh prison sentences.
The consequences of injuring another can be severe, including long jail terms, fines, a criminal record, and civil damages. Therefore, it is vital to seek professional legal assistance as soon as possible.
Philip Kim Law defends clients against a wide variety of violent crimes. Throughout Gwinnett County and beyond, attorney Philip Kim is a trusted ally. Schedule a free consultation today.
What Is Categorized as a Violent Crime?
Among violent crimes are murder, manslaughter, robbery, aggravated assault, and rape. Property crimes include burglary, motor vehicle theft, and larceny-theft. Whether you are charged with a violent or property crime, you should know the different categories under Georgia law.
Assault
An assault in Georgia is considered any act that causes another person to reasonably fear violent harm. Attempting to cause physical harm to another person is also considered assault. Basically, the threat of battery constitutes assault.
Aggravated Assault
It refers to an assault that is committed with the intention to murder, rob, or rape someone. This type of assault involves the use of a deadly weapon or an object that can inflict serious bodily injury or strangulation on the victim. It can also occur when a firearm is discharged from a vehicle.
Battery
Georgia's law describes this as the actual use of physical force against a person, either causing bodily injury or offensive touching.  
Aggravated Battery
It is a more severe form of battery that can lead, in most cases, to multiple years in prison. In Georgia, a person commits this offense when they maliciously cause bodily harm to another person.
Arson
Arson occurs when a person maliciously burns someone's home, dwelling, building, vehicle, etc., causing damage by fire or an explosive.
Armed Robbery
It's the immediate intention of confiscating another person's property with the aid of an offensive weapon.
Armed robbery offenses are punishable by a minimum of ten years of imprisonment; hence, getting legal assistance as soon as you're charged is essential.
Domestic Violence
Domestic violence refers to abusive behavior aimed at controlling an intimate partner, family member, or household member. Abuse can be physical, sexual, emotional, economic, or psychological. In addition, it includes any form of behavior that scares, intimidates, terrorizes, manipulates, hurts, humiliates, blames, injures, or wounds others in any way.
The persons charged with this offense can be subject to severe penalties and consequences that affect the rest of their lives.
There are many consequences that can result from these offenses, such as jail time, job loss, loss of professional licenses, loss of custody or visitation rights, etc. A domestic violence attorney in Georgia can provide insightful representation in cases of this magnitude.
Kidnapping
Under Georgia law, kidnapping consists of abducting, holding against their will, or stealing someone without having legal authority. It may lead to severe penalties, including ten years to life in prison or even the death penalty.
Manslaughter
Essentially, it refers to killing someone under circumstances that are not the same as murder. Voluntary manslaughter occurs when someone acts on impulse under circumstances that might cause them to become emotionally disturbed, such as provocation. Involuntary manslaughter occurs with no intent to kill another person, such as a drunk driver hitting another person.
Murder
Murder is the act of killing another human being with the intention of doing so. Murder is one of the most serious violent crimes, and its penalties are severe. The punishment for conviction can range from death or life without parole to a minimum of ten years' imprisonment, depending on the facts of the case.
Sexual Assault
It involves any sexual act that takes place without consent, which is a severe offense, especially if the alleged victim is under 18. Sex offenses are sensitive, and if you're charged with them, your chances of freedom can seem very low.
To avoid costly fines, long-term incarceration, or mandatory registration as a sex offender, make sure you seek serious and experienced legal assistance.
The Severity of Punishments for Violent Offenses in Georgia
When you are accused of a criminal offense in Lawrenceville, Georgia, it is crucial that you seriously consider the consequences. The charges can be relatively easy to deal with for a first-time lower-level violent crime, while other charges can significantly impact daily life. Examples include:
Penalties for kidnapping can range from ten to twenty years for victims aged 14 years and over and imprisonment for life for victims under the age of 14 years.
A conviction for forcible rape can lead to imprisonment for life without parole or even the death penalty.
Armed robbery leads to a minimum of ten years imprisonment, imprisonment for life, or even the death penalty, depending on various factors.
Kidnapping with bodily injury leads to life imprisonment or the death penalty.
Aggravated sexual battery is punishable by imprisonment for life or incarceration for a minimum of 25 years and probation for life.
Considering the range of violent crimes, it's not surprising that the elements and penalties of each vary. It's, therefore, wise to seek assistance from criminal lawyers in Lawrenceville to explore each crime's definition and the associated penalties.
Skilled Defense Representation
We defend clients against all types of violent criminal charges, including:
Assault (simple and aggravated assault)
Domestic violence
False imprisonment
Kidnapping
Manslaughter
Murder
We will explore every viable defense strategy and seek to dismiss violent crime charges whenever possible. In some cases, it's best to negotiate for a favorable plea deal. Reducing charges might mean the difference between a felony and a misdemeanor, which could benefit you.
Your defense strategy will depend on the circumstances of your case and your background. We will develop a defense strategy tailored to your needs with your best interests in mind. Contact us as soon as you realize that you are under investigation by law enforcement.
Call a Defense Attorney Today
Even if you've been charged with a serious violent crime in Georgia, you shouldn't feel helpless. The team at Philip Kim Law will work comprehensively to help you obtain a dismissal of charges or minimize the damage that may have long-term effects on your life.
The sooner you talk to us, the sooner we can begin building an effective defense case for you. Contact us online or by telephone at (470) 354-0909 to arrange your free initial consultation with a knowledgeable violent crime defense lawyer in Lawrenceville.
Frequently Asked Questions
What Is The Most Common Type of Violent Crime?
Many reports, including the Violent Crime Report, have held that aggravated assault is the most common type of violent crime in the USA.
What Organizations Collect Violent Crime Data?
Georgia's Uniform Crime Reporting (UCR) Program is derived from the Federal Bureau of Investigations (FBI) and is an official government organization that collects crime statistics from law enforcement agencies. It helps us understand crime in the state and can also be used for comparison at a national level.
We also have the BJS National Crime Victimization Survey (NCVS) that collects data on nonlethal personal and household property crimes, reported and unreported, to Law enforcement officers. You can find all the information on violent crimes on their official websites.
Georgia criminal justice resources is a helpful website wherein you can find any justice statistics.
Request a Free Legal Consultation