Gwinnett County Criminal Lawyers With a Reputation for Success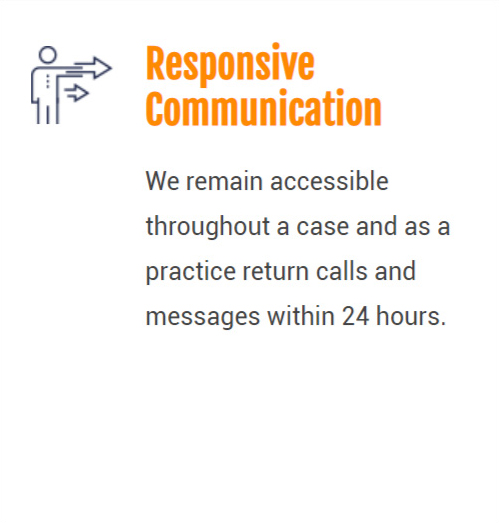 If you are facing criminal charges, the Gwinnett County criminal lawyers at Philip Kim Law have what it takes to protect your rights, freedom, and reputation.
Gwinnett County Court Information
1- Gwinnett County Recorder's Court
In Gwinnett County, Recorder's Court deals with traffic tickets and citations and DUI charges written and submitted by Gwinnett County police station, Sherif Department, and Georgia Department of Driver Services.
Gwinnett County Recorder's Court Judges: 
Chief Judge Michael Greene, Judge Patricia Muise, and Judge Rodney S. Harris.
2- Duluth Municipal Court
If you have been arrested for a DUI charge or traffic ticket, you will have to go before Duluth Municipal Court. The court session is Monday to Thursday.
Duluth Municipal Court Judges: Charles L. Barrett, III
Talk to Our Gwinnett County Criminal Lawyers Before Anyone Else
If you have been charged with a crime in Gwinnett County, Georgia, the actions you take now could profoundly affect your future. It is important that you consult with a knowledgeable criminal defense lawyer before making any statements to law enforcement officials. No matter how strong or weak their case may be, they can and will use anything you say against you.
To start your defense off on a strong foundation, talk to Lawrenceville, GA, criminal defense attorney Philip Kim first. He has helped many clients with their case representation in Duluth Municipal Court, Lawrenceville Municipal Court, Suwanee Municipal Court, Norcross Municipal Court, Lawrenceville Municipal Court, and Lilburn Municipal Court. He can help you understand your rights and the strength of the charges against you. He will guide you through the process and fight for the best possible outcome.
Contact Philip Kim Law, P.C. – the best Gwinnett County criminal lawyer immediately if you have been criminally accused. We're known to maintain the best attorney-client relationship and are ready to hear your story.
How to Find the Best Criminal Defense Attorney
Being charged with a crime can be among the most overwhelming experiences of an individual's life. A criminal conviction can mean the end of relationships, the loss of your job, and even the loss of your licenses, in addition to other penalties such as fines and incarceration. With so much at stake, it is crucial that you understand what to look for when hiring a Gwinnett County criminal defense attorney and that you don't delay in finding the right lawyer for you.
There are many ways to find a great criminal defense lawyer, but a good starting point is to find someone who is familiar with your local court system and has numerous positive testimonials exhibiting their reputation for success. Once you've narrowed your options down to a handful of attorneys, the best way to determine if they are right for you is to contact them for a free consultation.
During your consultation, the attorney will discuss the details of your case, give you an idea of what to expect, and give you the opportunity to ask questions. You'll want to trust your instincts during the consultation — if they seem to lack confidence, can't explain the reasoning behind something they suggest to you, or don't seem to care much about you or your case, that's a good sign that they may not be the right fit.
Above all, whether you're facing minor misdemeanor charges or the most serious felony, you need a defense lawyer who is prepared to fight for your rights like they would their own. Moreover, it would be a plus to help you represent your case in all hearings held in all courts, including Duluth Municipal Court, Suwanee Municipal Court, Lilburn Municipal Court, Norcross Municipal Court, and Lawrenceville Municipal Court.
This can only be found in someone who puts honesty, communication, and personalized service first and who is solely dedicated to standing up for the accused in criminal cases. You can discover all of that and more in the legal team of Philip Kim Law, P.C. Call our legal team today for more information.
Choose Our Top-Rated Criminal Defense Attorneys
As a top-rated criminal defense law firm in Gwinnett County, Philip Kim Law is committed to providing a reliable criminal defense that gets results. When you turn to our trusted attorneys, you can rest assured that you won't be treated as just another case. We truly care about your future, and we will treat you with respect and dignity at every turn.
Led by attorney Philip Kim, our firm's approach to criminal law is thorough and proactive. We scrupulously analyze the prosecution's cases against our clients to identify and expose weaknesses in their cases, pushing for early dismissals whenever possible. When appropriate, we provide skilled representation in plea negotiations and are always prepared for trial.
Mr. Kim practices in Gwinnett County State and Superior Court and in the Municipal Court system throughout Lawrenceville, Atlanta, and the surrounding areas, including Duluth, Snellville, Suwanee, Lilburn, Dacula, and Grayson. Whatever criminal charge you face, we can provide you with the strong, effective defense representation you need to keep moving toward a better and brighter future.
Criminal defense isn't just what we do — it's all we do. That can mean all the difference when facing life-changing charges in Gwinnett County.
How Our Criminal Lawyers in Gwinnett County Can Help You
Sometimes, the most seemingly minor crimes can have significant consequences, and they require the immediate attention of a lawyer. Philip Kim Law, P.C., represents clients who are facing a broad range of felony and misdemeanor charges in Gwinnett County, GA, and throughout the surrounding areas.
Our trusted criminal defense lawyers can defend you if you have been accused of any criminal offense in Georgia. We have years of experience in a range of practice areas, including the following types of criminal charges:
1- Drunk Driving
This includes driving under the influence of alcohol as well as illegal and prescription drugs. If your DUI charges are paired with a traffic ticket, you can count on our extensive traffic court experience to protect your reputation from every angle. We will not only help you minimize the penalties or get free from charges but also help you expunge your criminal records from Gwinnett County Recorder's Court.
2- Drug Charges
We can defend you if you have been charged with any drug-related offense such as drug possession, trafficking, or manufacturing.
3- Sex Offenses
We can protect your rights, freedom, and future if you have been accused of committing a sex crime in Georgia.
4- Violent Crimes
From assault and domestic violence to murder and manslaughter, we are prepared to defend you against any violent criminal charge.
5- Theft
We defend clients against all theft-related charges, including shoplifting and auto theft.
When you consult the criminal law office of Philip Kim Law, we will attentively listen to your side of the story, inform you of your options, and then swiftly and strategically begin building the best defense in your favor.
Our initial goal in any criminal case is to secure a deal to drop or dismiss the defendant's charges, but if this is not possible, we will work to reduce the potential penalties to protect your future and reputation.
Regardless of the solution, you can count on us to stand up on your behalf and advocate tirelessly for your best interests. For more information on how we can provide the legal advice and advocacy you are looking for, we invite you to contact our attorneys for a free consultation.
Contact the Best Criminal Lawyers in Gwinnett County Today
If you have been arrested for or charged with a crime, time is of the essence. Your fate is in the hands of a criminal justice system that's anything but just, and you must act now to stand a chance against the judge, jury, and prosecutor.
Before you agree to anything with the prosecution, let our Lawrenceville law firm review your case. With unmatched experience in Georgia's legal system, we promise to deliver an honest assessment of your situation and a clear path forward.
At Philip Kim Law, our mission is simple: we want to give you the best possible defense. Mr. Kim knows how vital the outcome of your case is to you and your family, and he will thoroughly explore every legal avenue to protect you. You are not alone in this fight — our Georgia criminal defense team is on your side.
Our Lawrenceville, GA law firm can represent you at any point in the process, from pre-indictment investigations and grand jury hearings to criminal trials and appeals. However, the sooner we can begin building an effective defense for you, the better chance you have of putting this matter behind you.
No matter how dire your situation seems, there is hope. You are innocent until proven guilty in a court of law. To start building an effective defense today, contact us online or by telephone at (678) 201-0496.
Request a Free Legal Consultation