Domestic Violence Defense Strategy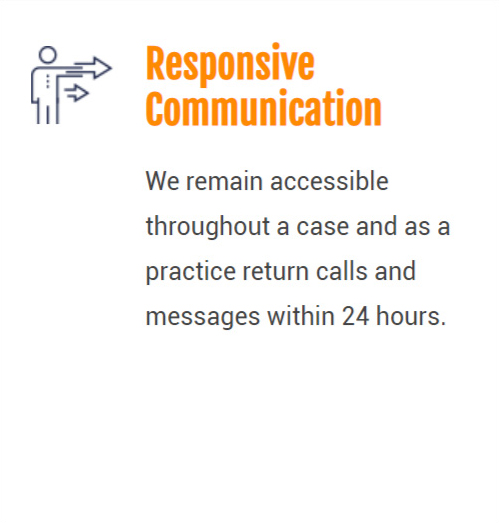 Domestic Violence Defense Attorneys in Lawrenceville, Georgia
Whether you are under investigation or facing a criminal charge, being accused of domestic violence or domestic abuse can be a stressful experience. The thought of losing your freedom to harsh and restrictive penalties can be daunting, but it is essential to remember that a charge does not guarantee a conviction. You do not have to face your case alone when you have an experienced domestic violence lawyer on your side. 
What Does a Domestic Violence Defense Lawyer Do?
Domestic violence charges require both a strong legal defense strategy and a skilled criminal defense attorney. A domestic violence conviction can mean the end of relationships with family members, loss of employment, or loss of professional licenses.
Domestic violence attorneys are essential personnel, especially if the victim is likely to seek a restraining order. If a protective or restraining order is issued against you, you may be prohibited from coming into contact with the victim. In such a scenario, the domestic defense attorney will file petitions to either counter the protective order or for modification.
Domestic abuse or domestic assault may involve frightening, intimidating, terrorizing, humiliating, hurting, or injuring someone. It is a serious offense that requires the assistance of a criminal defense lawyer who can guide you through the legal process and explain the potential defenses you may have.
If you have been charged with false allegations of domestic violence charge, consult with our experienced attorneys, who have a better understanding of the criminal justice system. Rather than putting on other defenses like police misconduct or self defense, we will help you through a solid domestic violence defense strategy to protect your right.
Domestic Violence Laws and Types of Abuse
Domestic violence laws stipulate that physical abuse can entail kicking, shoving, pulling hair, pushing, scaring away, or throwing things. Domestic violence can entail any of the following:
Sexual assault

Intentionally or recklessly hurting or attempting to hurt someone physically

Behaviors including harassing, stalking, destroying property, or disturbing someone's peace

Making threats or promises to harm someone

Inducing fear or making someone reasonably afraid of being hurt
Domestic violence laws are comprehensive and cover a wide range of abusive behaviors, not just physical harm. In some jurisdictions, even disorderly conduct can be considered a form of domestic abuse if it disrupts the victim's peace or sense of safety.
Police officers often look for visible injuries as immediate evidence, but the absence of such injuries doesn't necessarily mean abuse hasn't occurred. In a particular case, the prosecution must provide enough evidence to prove the abuse beyond a reasonable doubt.
Legal complexities can arise, especially when domestic violence allegations surface during divorce proceedings or a child custody battle. Being wrongfully accused can have severe repercussions, and common defenses may include arguing self-defense or challenging the credibility of the accuser.
Legal assistance is crucial for both parties to navigate the intricate legal landscape effectively. Lawyers can help devise effective strategies tailored to the specific circumstances of the case, whether you're the victim seeking justice or someone facing accusations.
What to Do After Being Arrested for Domestic Violence
In Georgia, an arrest for domestic violence will undoubtedly require an attorney to be retained immediately. Reaching out to an experienced defense attorney is crucial. Following an arrest for domestic violence, keep these points in mind:
Contact a domestic violence defense lawyer as soon as possible. Early intervention by a skilled lawyer can make a significant difference in the outcome of your case. In some instances, the lawyer may be able to negotiate with the prosecutor to keep formal charges from being filed.

Do not speak to any law enforcement officer without your lawyer present. It is critical that you provide the law enforcement authority with your name and contact information. However, do not discuss the incident or your case with them because anything you say or do may be used against you in court.

Stay calm and cooperate with the enforcement officials.

Be polite and respectful.
Has a Protective Order Been Issued Against You? We Can Help.
As intimidating as it may be to receive a protective or restraining order, it is essential that you meet its requirements until your hearing is scheduled. Some possible orders you may have received include the following:
Refraining from contacting the alleged victim

Moving out of your house temporarily.

Financially supporting the alleged victim in one way or another.
Violating a protective order could land you in jail or even lead to an additional criminal charge, and it is crucial that you avoid facing any unnecessary problems that could complicate your case.
Potential Defense Strategies in Domestic Violence Cases
People who face domestic violence charges in Georgia may claim self-defense if they can prove they're not the aggressor. This is an affirmative defense, so the accused person doesn't deny the violence took place. Their argument is that they were defending themselves or others. Using that defense strategy can be successful if there is evidence that the spouse or other household member accusing them abuses alcohol or behaves violently.
Another defense strategy might be to argue that the alleged victim has ulterior motives. It means that the plaintiff or the person claiming to be the victim in a domestic violence case falsely accused the defendant to, for example, gain the upper hand in child custody or a divorce case. But, when facts are exaggerated or made up, certain tactics can be used to prove the truth.
Regardless of whether you committed the act you are accused of or not, you need experienced and knowledgeable legal representation. Once the charges are filed, they can't be dropped. That means your domestic violence case becomes a state case, and you can be prosecuted even if the alleged victim changes their mind.
Why Hire a Domestic Violence Attorney From Philip Kim Law? 
We can build a strategic defense for you regardless of how complex your situation may seem. Our team has the skills to identify flaws in the prosecution's case and anticipate the tactics they may use against you. Whether you need a tough negotiator or a tenacious litigator in the courtroom, we are ready to fight for your rights and your freedom.
We understand domestic violence crimes. Among the types of abuse allegations we defend are emotional abuse, physical abuse, and sexual abuse. Over the years, we have helped countless clients with domestic violence issues.
By providing evidence to the prosecution, we can negotiate and delay criminal charges from being filed or even have the charges dropped. Further, we can assist you in fighting restraint orders issued against you. Reach out to us today to get started with your domestic violence defense immediately.
How to Seek Assistance?
You don't have to look any further if you're looking for criminal lawyers in Lawrenceville, GA. Our team of skilled attorneys will be able to provide domestic violence legal advice and assistance. Philip Kim Law defends victims across Gwinnett County and in the surrounding areas of Georgia. Call us today to schedule a free consultation.
From pre-indictment investigations to jury hearings and criminal trials to appeals, we can represent you at any point. If you are under investigation but have not yet been charged, it is still essential to seek legal counsel as soon as possible. As your criminal defense attorneys, we will strive to reduce your charges as much as possible.
We know criminal law. Allow us to help you build an effective defense for your case. Schedule a free consultation with Philip Kim by calling 678-273-2864 or by contacting us online.
Request a Free Legal Consultation