Effective Defense Representation For Theft Charges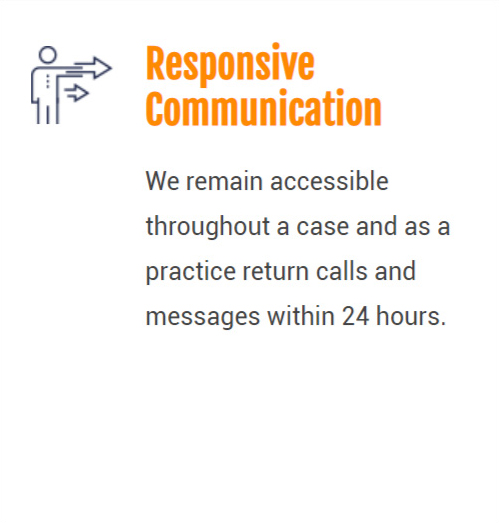 What Are Considered Theft Crimes?
In the State of Georgia, theft is considered to have occurred if an item is taken without permission or taken with permission but then converted to the individual's own use.
But theft is an all-encompassing term that can refer to several crimes, such as shoplifting theft, receiving stolen goods theft, theft by conversion, and other related crimes. However, theft also includes more serious crimes such as robbery, burglary, fraud, and identity theft.
Gwinnett County theft crimes are typically prosecuted harshly. Although the severity of the charges and potential penalties can vary depending on the value of the stolen property, whether the offender has a criminal record is also an important factor.
At Philip Kim Law, P.C., we stand up for the rights of those accused of criminal offenses in Gwinnett County and throughout surrounding Georgia communities, including Lawrenceville. If you have been charged with a theft crime, Philip Kim is prepared to provide you with the effective defense representation you need and deserve.
How Can a Theft Attorney in Gwinnett County GA Help?
Stealing a property valued at $1,500 or less can result in a misdemeanor conviction which carries up to 12 months of jail time and a $1,000 fine.
However, having two or more prior theft convictions or stealing a property valued at more than $1,500 but less than $5,000 can bump the offense to a wobbler and result in a prison sentence of one to five years.
Theft of property valued at $25,000 or more can result in a felony conviction. The value of the stolen goods is not the only factor when determining how the crime will be prosecuted. For example, theft by deception of property worth more than $500 committed against a person age 65 or older can also be prosecuted as felony theft.
Accused individuals must take their situations seriously and obtain strong legal representation. We at Philip Kim Law, P.C., can look for any mitigating circumstances that may get your charges reduced to avoid spending time in jail.
There are many theft crime defense strategies skilled criminal defense lawyers can employ on your behalf. Depending on the circumstances, it may be appropriate to argue that a defendant did not knowingly steal an item, or that mistaken identity was involved.
Crucial evidence may be found in witness testimony, surveillance footage, and other sources.
Whatever the circumstances of your arrest, we will thoroughly examine all the facts to determine the best defense strategy for you. We apply a thorough, proactive approach to all theft-related charges, including:
Shoplifting: These charges often vary based on the value of the merchandise a retailer alleges was stolen.
Embezzlement and other types of fraud: Accusations may relate to working as a bookkeeper, accountant, or treasurer for an organization.
Identity theft or forgery: From the theft of credit card numbers to signing for a withdrawal on an account, these charges generally carry serious prison time.
Whether you were charged with petty theft or felony theft, we are here to protect your future and help you pursue the best possible outcome.
Robbery is generally defined as taking property from another person by force, threat, or coercion. A prison sentence is common with a conviction, and if the victim was over 65 years of age, the penalties are even more severe.
If a weapon was used or displayed in the course of the robbery, the state can charge armed robbery, which carries even more severe penalties. A person convicted of armed robbery faces a mandatory prison sentence of 10 years and could face life in prison, depending on the specific factors of the case.
For instance, if the alleged robbery victim suffered an injury, the penalties can be heightened significantly. Prosecutors often push for the harshest possible penalties. If you have been charged with robbery, it is important to have a skilled defense lawyer in your corner.
Defense Representation That Gets Results
A theft charge is a very serious legal matter. If convicted of shoplifting, embezzlement, or any theft crime in Georgia, you will be left with a mark on the criminal record that will haunt you for years. Employers are very skeptical of job applicants with a history of theft. To keep your record clean, or to mitigate the damage this charge has on your life, it is important to consult with a Gwinnett County theft lawyer.
If you have been accused of committing theft in Georgia, we are here to protect your rights. Email or call (678) 203-4590 to arrange your free initial consultation with a knowledgeable theft defense lawyer in Lawrenceville.
Request a Free Legal Consultation